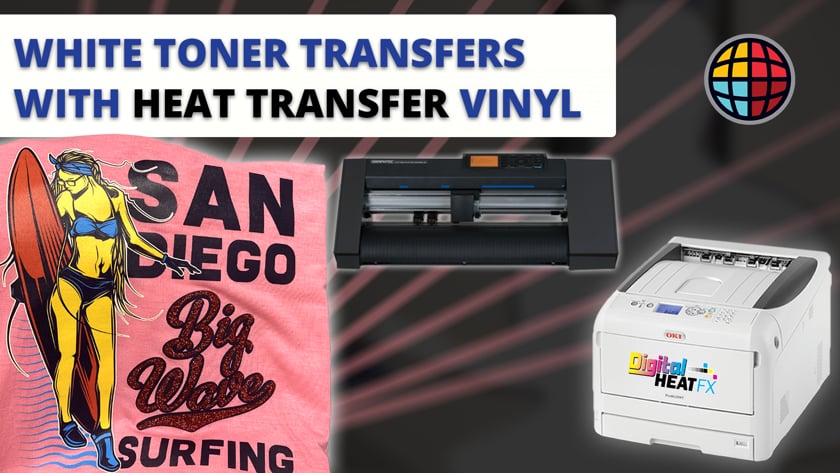 By combining Triton Glitter Heat Transfer Vinyl with White Toner Transfers you can create some super awesome and unique custom t-shirts.
The Triton Heat Transfer Vinyl used it this video is a great way to add a pop to your designs, because it is great for layering.
The first step to make fun tees like this is to follow the DigitalHeat FX directions, to apply your white toner transfer to the t-shirt.
After you complete the finishing press you will apply the glitter vinyl transfer to the shirt. We cut our vinyl carrier sheet down so that it doesn't damage our white toner transfer.
Products Used:
EZ Peel 2-Step Paper – https://colmanandcompany.com/DFXLP-039-50AB.html
Red Glitter Triton HTV – https://colmanandcompany.com/VINYL-5-GL-RED-702.html
Ladies Sport-Tek V-Neck Tee – https://colmanandcompany.com/SM-LST340.html
To learn more about the Graphtec ce7000 Cutting Plotter, visit https://colmanandcompany.com/CE7000-40.html.