LOOKING TO START OR GROW YOUR CUSTOM APPAREL BUSINESS?
We make it easy and affordable with the DigitalHeat FX System, exclusive business bundles and unparalleled support.
LOOKING TO START OR GROW YOUR CUSTOM APPAREL BUSINESS?
We make it easy and affordable with the DigitalHeat FX System, exclusive business bundles and unparalleled support.
"Having ColDesi on your team is like having a silent business partner with lots of contacts, resources, and support"
You're just one step away…
From a custom apparel business that feels like freedom, not work.
How do we know? Because you're reading this now.
Not long ago, starting a t-shirt or promotional products business was a BIG investment — you needed a lot of space and a LOT of money.
(And let's not even talk about the learning curve.)
But with the Digital Heat FX system and ColDesi's exceptional support, starting or growing your business with a t-shirt printing machine is easier and more affordable than ever.
We've helped 51,200 people start and expand their business with a t-shirt printing machine. Will you be 51,201?
Exceptional Machines
The DigitalHeat FX system is designed for maximum efficiency and NO mess. Easily print vibrant images on light or dark materials. With no pre-treat spraying. And no weekly or monthly maintenance.
Unparalleled Support
With 40 years of experience in the industry, we know exactly what it takes to get started. We offer exclusive business bundles, online training to ensure success from the start.
Affordable Prices
At 50% less than the cost of a direct to garment or screen printer, the Digital HeatFX system lets you jumpstart your custom t-shirt or promotional products business with a new t-shirt printing machine -without breaking your bank account.
Start your business the smart way
Watch the 3 printer comparison video below.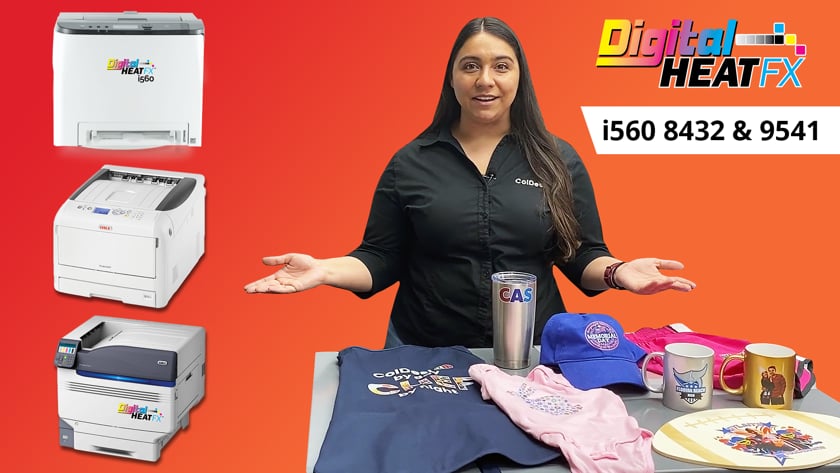 The DigitalHeat FX System has 3 size options to help match the production needs of any business. These options are ideal for retail stores, big production centers, small shops and home-based businesses.
These printers offer 3 key factors for your t-shirt business success.
"I totally stressed out over which t-shirt printing machine and system to go with to grow my business. And I'm so glad I chose the Digital Heat FX bundle. Customers love all the color options, and that I can show them what a design looks like before actually printing it. Since choosing ColDesi and the Digital Heat FX system, we've TRIPLED our business profits."
Create a design in any graphics application you like—CorelDraw, Photoshop, Illustrator. Or, bring your customer's idea to life with their vector art design or clipart.
Simply load your design into the DigitalHeat FX's RIP software and hit 'Print'. No messy inks to clean up, no screens to wash, and no maintenance to do.
Using the specially designed laser EZ Peel paper—our one-paper-fits-all solution—press the image onto your material with a heat press. Or send it off to a client who has their own heat press.
"I started working with ColDesi when I purchased my GS1501 embroidery machine. But I kept my eye on the DigitalHeat FX system over the years. The addition of the DigitalHeat FX has increased the scope of my business so I can now offer a full line of decorated apparel as well as other items to my clients. Without it, my business wouldn't be possible."
What Makes DigitalHeat FX Different
Spend your day making money, not a mess.
Laser EZ Peel Paper
Your pocketbook depends on productivity. We designed the Laser EZ Peel Paper to work on ANY substrate—cotton, polyester, nylon, glass, ceramic. Reduce waste by up to 30% with these universal transfer sheets.
Print Optimizer Software
Meet the graphics software made for non-graphics artists. This RIP software lets you create stunning transfer images in just a couple of clicks. Simply drag, drop and print. Plus, toner-saving feature saves you money.
proColor® white toner
Create vibrant full-color transfer sheets for BOTH light and dark materials—including an industry-leading bright white. And because you're using toner, not inks, there's no messy cleanup, no time-wasting maintenance.
Discover The DigitalHeat FX Difference
There's a reason our clients keep coming back.
(30,000 thriving business owners and counting!)
When you're part of our family, you don't just get exceptional t-shirt printing machines.
You get a partner in success from start to finish.
Build your dream business in 3 simple steps
Fill out the contact form or give us a call. We love questions!
We'll answer all your questions & give you a custom quote.
Focus on your business knowing you've made the right decision.
"I have been with ColDesi & Company for several years. They have great products and an awesome sales team, but where they really shine is in the after sale and support. For someone like me who is co-dependent they are a perfect fit. 99.9999999999999% of the time when I have a problem it is a me issues and they are extremely patient and don't mind holding my hand through problems. In fact, I think they are like my wife and love it!!! Thank goodness for my wife, ColDesi and especially Darla in support….. with out them I'm pretty sure I would be living in a car or at best a creepy guy van. Thanks ColDesi, you are great!"
Get started faster and save even more with our exclusive business bundles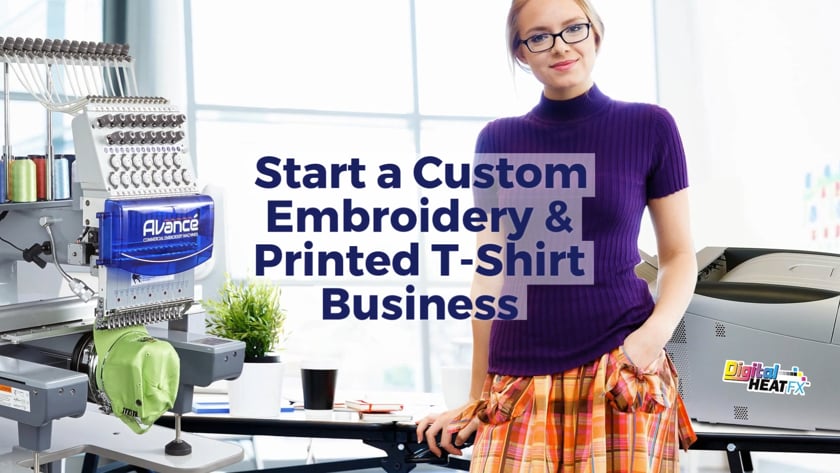 You're ready to start or expand your business and you want to do it without spending more than you have to, or sacrificing apparel quality. That's EXACTLY what we're here to help you do!
Call us today and ask about our exclusive business bundles. We'll help you get the right tools for your business, plus you'll get access to perks like:
Want to know more about the DigitalHeat FX Printers? Just fill out this form and we will contact you.
We believe in privacy and communicating in the best way for your business. By completing the above form, you agree to be contacted by ColDesi Inc through phone calls, emails, and text messages. You can opt-out of emails with unsubscribe links or opt-out of texts by replying STOP at any time.