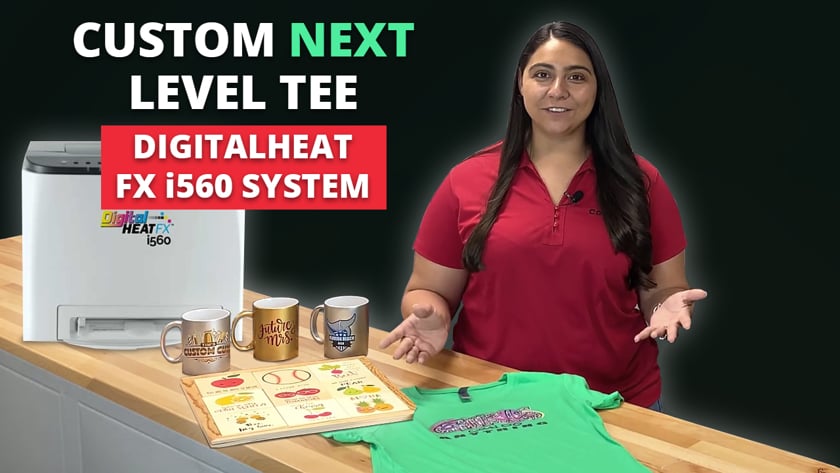 Next Level Apparel continues to lead the industry with innovative fabric blends and utilize combed ring-spun cotton fabrics that are heavenly soft, at a value that is second to none.
For over 12 years their outstanding color palette, full spectrum of fits, and diversity of styles continue to define them as one of the top suppliers of fashion blanks in the world market.
These high value tees are the perfect blank to customize with DigitalHeat FX transfers. Plus, White Toner Transfers from the Uninet iColor 560 are an easy way to start a t-shirt printing business.
This is a self-weeding system that creates full-color transfers that can be applied to a variety of materials. The DigitalHeat FX i560 is an ultra-compact full color transfer system that lets you make more than just custom t-shirts – it helps you make a BUSINESS.
Back in the old days of custom t-shirt printing you would have to rent a space and buy big pieces of messy screen printing equipment. You'd be stuck printing one or 2 colors at a time, while covered in ink. The DigitalHeat FX i560 changes all that.
You can find this Next Level Tee and a variety of other Next Level Apparel at https://colmanandcompany.com/nextlevel.html