Achieving bright vibrant colors is easy with EZ Peel Neon Transfer Paper
Foil heat transfers are a t-shirt maker's secret weapon. You can produce crowd pleasing, profitable results in no time with the DigitalHeat FX 8432 system you'll learn more about below!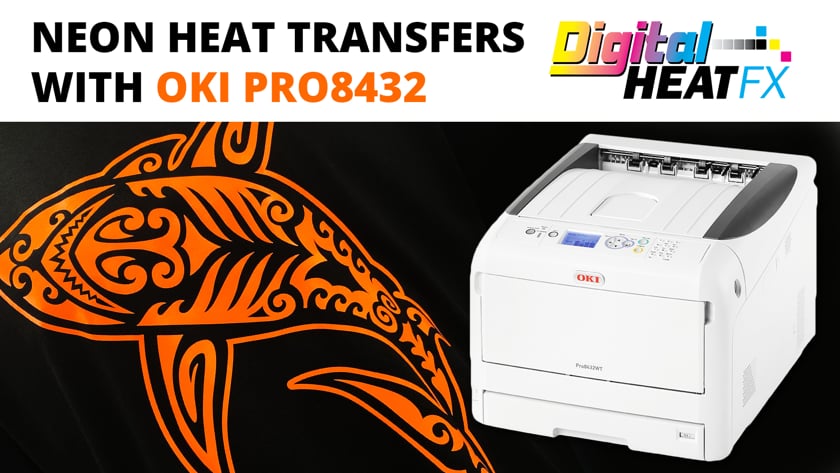 This system offers you the versatility to create full color t-shirts and custom hard surface goods. And that's what all of our customers do, of course. BUT, our EZ Peel Metallic and Neon Papers offer you a unique opportunity to get more attention and make more money in addition to full color custom t-shirts.
Your custom t-shirt business has never been more worry-free. Talk to a pro at 855-348-4839 if you have questions or need a custom quote.