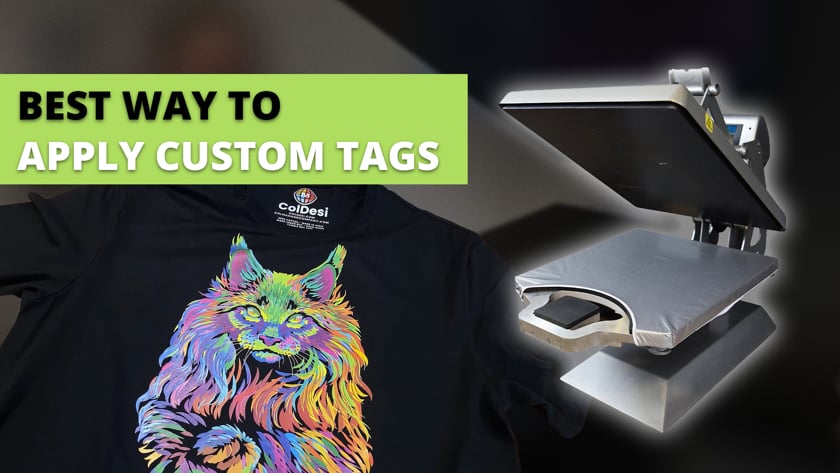 The Tag Along Heat Press Platen, brought to you by a patented Livingston Systems, now lets you apply a tag and a t-shirt design at the same time.
If you are in the t-shirt printing business, you NEED this accessory.
In this video we show you how it works with white toner transfers from our DigitalHeat FX System. Just thread your garment onto the platen and apply your tag and full front design. The ultimate in time and efficiency savings for your business.
This might be the best platen investment you've ever made. Print full front and tagless transfers at once
Product Details:
Must be used with a threadable heat press
Easy to load shirts straight on
16″ x 15″ full front print area
3.25″ x 3.25″ tag print area
Compatible with 16″ x 20″ Maxx Clam and Hotronix 16″ x 20″ Auto Clam, Hover Press, Fusion IQ, Table Top Air Fusion IQ, Air Fusion IQ, and Dual Air Fusion IQ.
Shop the TagAlong Platen here – https://colmanandcompany.com/Hotronix-Fusion-TagAlong-tag-platen.html