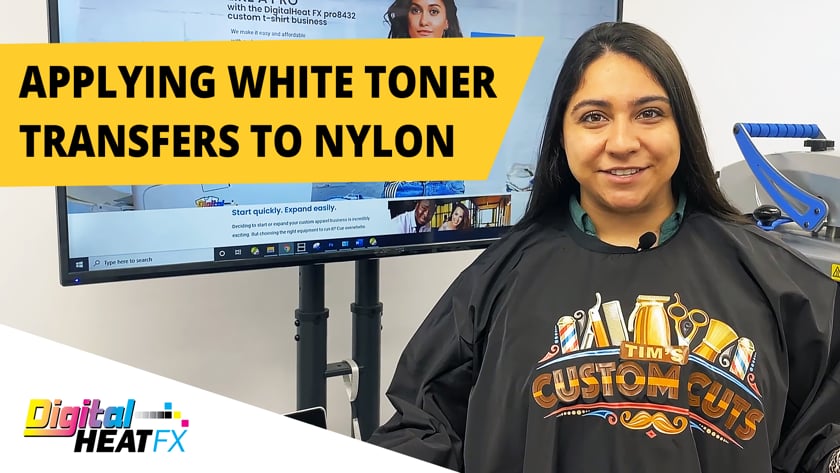 In this video we show you how to decorate a barber cape! Barber Capes are 100% nylon, so these instructions will also work for on items like raincoats, swimwear and more!
First, print your design on the white toner transfer paper using the Print Optimizer software. Then, you will marry the polymer sheet and the transfer sheet of the EZ Peel Transfer Paper.
Before applying your transfer to the barber cape or other nylon materials, Make sure you prepress the garment. In this case, the cape was VERY wrinkled! Any wrinkles or twists would shot up on the transfer, so don't skip this step.
After positioning your transfer on the garment, you will lay your traditional finishing sheet on top as well as the flexible finishing sheet on top of that.
Then let your garment cool completely and rip your transfer off carefully.
Finally, you will preform a finishing press. Make sure you use both the standard finishing sheet and the flexible finishing sheet just like you did in the application step.
Your custom barber cape in now complete!