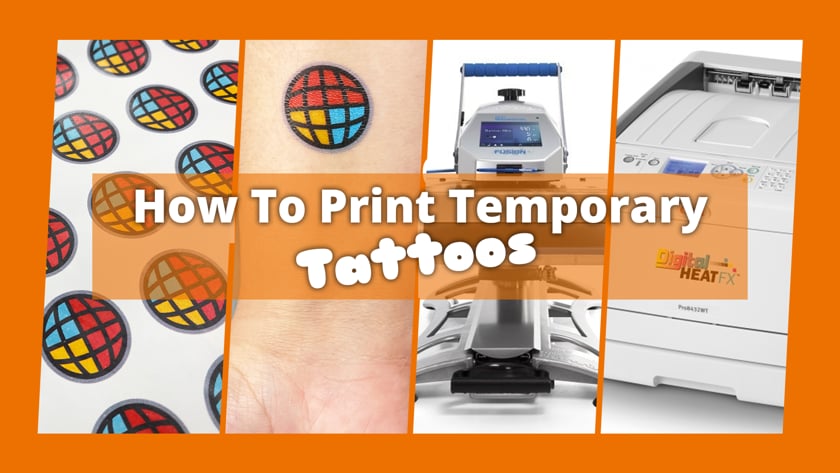 The most popular way people use their DigitalHeat FX Systems is through decorating apparel like t-shirts. But another fun way you can utilize the versatility of this White Toner Printer, is by creating custom temporary tattoos!
In this video, each of these tattoos cost less than $0.10 to produce. If you can sell these at event (like Friday night football games) for a couple bucks a piece, you will be making a GREAT profit!
Already selling t-shirts or other logo goods to local schools or teams? Temporary tattoos can be a perfect addition to your offerings!
Don't have any school or sport accounts? Temporary tattoos can be a easy way to get your foot in the door! Then you can also start supplying them with custom tees, mugs and more!
Want to know more?
Call 855-348-4839 to speak with a product specialist today.