The OKI pro9541WT White Toner Printer produces full-color, vibrant transfers to make custom t-shirts.
In this video Hannah from ColDesi is going to walk you through making a custom t-shirt with the DigitalHeat FX System.
ColDesi's DigitalHeat FX System consists of the OKI Pro 9541WT, the Hotronix Heat Press, EZ Peel Paper and Print Optimizer Software.
The OKI 9541 is a CMYK+W transfer printer. This means it can print a solid white under base allowing you to customize black and other dark color garments.
The OKI Pro9541WT is ideal for custom designed t-shirts as well as printing transfers for coasters, wood, mug, tile and other hard surfaces.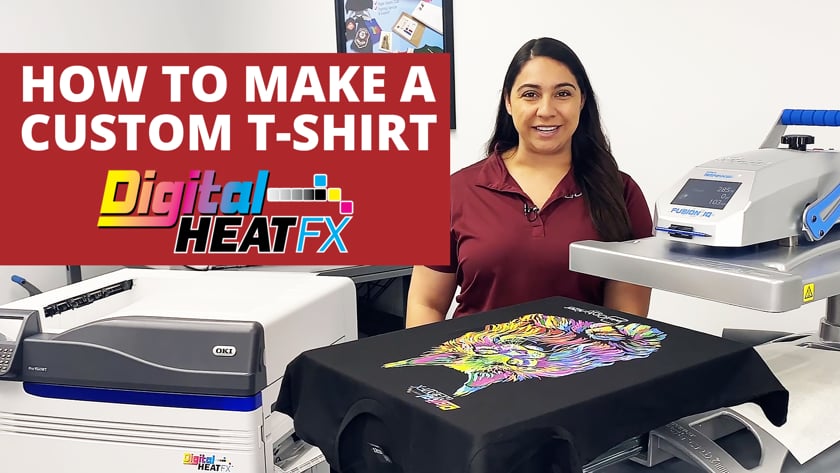 Here is how it's done:
Use the Print Optimizer Software to send your design to the OKI 9541 White Toner Printer for printing.
Perform the "marrying" step with the A and B sheets of the EZ Peel Paper.
With the Hotronix Fusion, Heat Press your transfer onto your garment
Let the shirt cool completely. Then, remove the A sheet and your design is now on your shirt!
Lay your shirt on the heat press for a finishing press. This will turn the glossiness of the design to matte. It will also assist in the longevity of the design.
Your custom t-shirt business has never been more worry-free. Talk to a pro at 855-348-4839 if you have questions or need a custom quote.