EZ Peel Hard Surface Paper expands the versatility of your DigitalHeat FX System and reduces the cost of creating transfers for promotional items.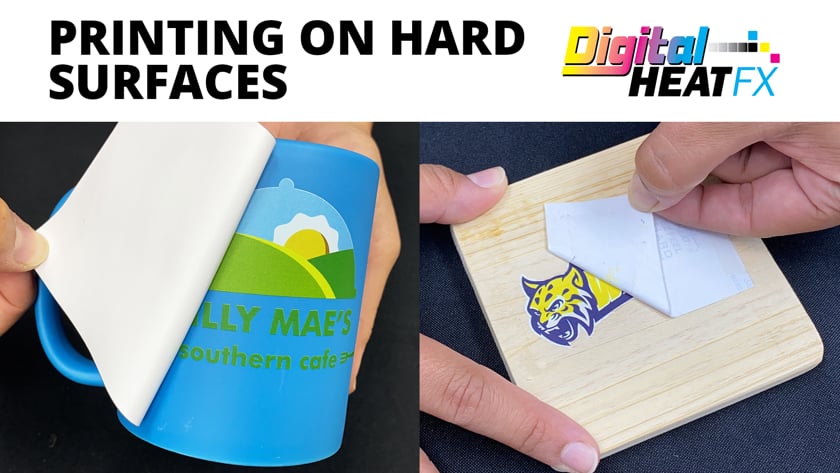 What is different about using DigitalHeat FX to customize promotional goods?
Can go on Dark and Light Colors
No liquid inks to deal with
Substrates don't need to have a special coating
You can do things you competition can't!
This is how you customize hard surfaces like Wood, Metal, Mugs and more How to apply OKI 8432 DigiitalHeat FX transfers to mugs:
1. Download complete instructions from https://colmanandcompany.com/DFX_Paper.html
2. Heat your press to the desired temperature (usually between 265-390 degrees)
3. Place the transfer on your mug, wood, glass, etc using heat tape
4. Place the item into the heat press (you may or may not use a silicon pad on top – depending on instructions) for about 2-4 minutes depending.
5. When the time has elapsed, carefully remove the item from the heat press and place it in a safe place to completely cool down. Always peel the transfer paper cold. If you peel the transfer paper while the item is still warm, you will experience toner loss and the transfer paper won't fully peel off the mug.
Finishing Process:
Some items will finish by pressing again in the heat press and others will finish in an oven. This helps increase the longevity of your print.
Your custom t-shirt business has never been more worry-free. Talk to a pro at 855-348-4839 if you have questions or need a custom quote.