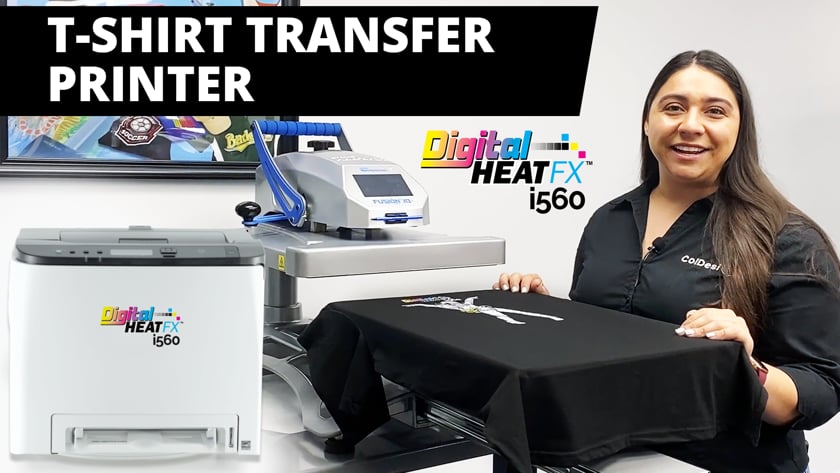 T-shirt transfer printing technology continues to evolve. And you can find the latest advancements in the DigitalHeat FX i560.
This little powerhouse is WAY more than an ordinary t-shirt printer. In just a few easy steps you can transform an ordinary t-shirt into a custom masterpiece.
Simply print your artwork onto our EZ Peel Transfer Paper using our Print Optimizer Software. Next, marry the A and B sheet of the EZ Peel Paper using the Hotronix Fusion Heat Press.
When you peel back the B sheet you will notice the polymer has adhered only to the toner on the A sheet.
You now have a transfer that requires no weeding and can be applied directly to your t-shirt.
The i560 White Toner Printer does more than just this though. This printer can also be transformed into a sublimation printer for light-colored, polyester garments. However, DigitalHeat FX Transfers can be applied to ANY color or fabric type.