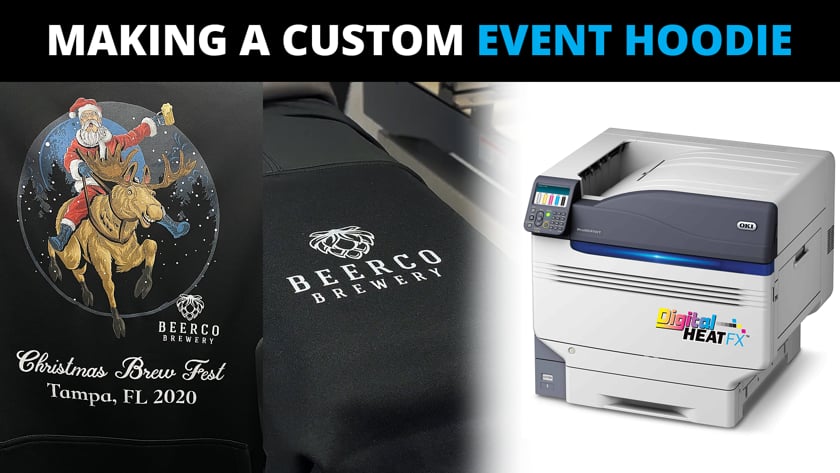 Heard of any local breweries or bar crawls in your area? Start making their event apparel! T-shirts, hoodies, koozies – consumers love to buy apparel to commemorate a good time!
In this video we are going to show you how easy it is to make a custom hoodie for an event using the DigitalHeat FX System with the OKI 9541 and EZ Peel Transfer Paper. We also have some extra tips for branded custom apparel – like adding a sleeve logo!
Tell the places you frequent, your social groups, restaurant, neighbors, your sports clubs, and PTA meetings. Spread the exciting news and be proud. You can do way more than you know with a DigitalHeat FX system!